PLAY YELLOW JACK NICKLAUS® LADIES CLASSIC POLO Copy (1)
sku: AC19-2018
This product does not have any reviews. Be the first to leave a review.
Overview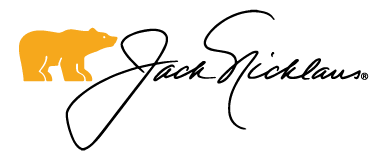 Play Yellow 
Join Jack & Barbara Nicklaus by adding yellow to your golf event to show your support for children's hospitals.
Why Yellow?
Jack's love for yellow starts with Craig Smith, the son of Barbara's minister and a passionate young fan in Jack's hometown of Columbus, Ohio, was diagnosed in 1968 with a rare bone cancer (Ewing Sarcoma) that would tragically end his life in June of 1971 at age 13. Jack would call him frequently, and during one conversation following a win, Craig said he predicted victory because he was wearing his lucky yellow shirt. Jack's best Sunday on the course came in 1986 when he and Barbara picked out a yellow shirt one last time for Craig.  And who can forget what happened that Masters Sunday? 
Product Details:
Jack Nicklaus® brand apparel
Moisture wicking fabric draws perspiration away from the skin
UPF protection technology protects your skin from the sun's harmful rays. 
Enhanced stretch technology with innovative seams to redefine range of motion
5-button placket, self fabric collar, open sleeve
Rounded hem
Heat seal label provides tag free comfort
Contrast embroidered Golden Bear logo on back neck
If you need to place a larger quantity custom order for a golf tournament or other event please contact dale@adcentiveswest.com to make arrangements. We can add your corporate or hospital logo to the existing branding on the shirt.